Peace of Mind for You and Your Family
Brooks Estate Law, PC Provides Hands-On Client Service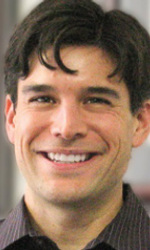 A good estate plan contemplates the expected and unexpected.  It ensures your estate planning needs will be met in a manner that protects you and what you value most:  your children, spouse, life partner, friends, pets, and favorite charities.
Please contact me for a free initial estate planning consultation to find out how Brooks Estate Law can help you.
The Law Exists to Protect You
An estate plan makes your wishes legally binding.  Without a legally valid estate plan, however, the default state laws are carried out without your input.  These laws guess at what your wishes may be, but those guesses become the governing rules for distributing your estate, for your health care decisions, and for naming guardians for your children.  The law's guesses can lead to unintended consequences.  An estate plan will prevent that from that happening.
I will personally guide you through the process of creating an estate plan that addresses your unique needs.  I will then craft your estate plan so that your wishes are clear and legally enforceable.
I also provide estate administration services through probate or trust administration.
---
If any of the following are concerns, please contact me for a free initial consultation to find out how Brooks Estate Law can help you.
Minimizing costs, conflict, and inconvenience for your heirs
Avoiding probate
Minimizing or eliminating estate and gift taxes
Creating a childcare plan for minor children
Protecting assets from creditor claims
Deciding who will make your health care decisions if you cannot
Ensuring your finances can be managed if you are incapacitated
Obtaining privacy for your estate plan
Developing systems to incentivize future generations
Representing your interests in probate or trust administration
---
Estate Planning:

There are a variety of ways you can protect your family, yourself, and your assets.
Your estate plan can be simple or complex, but I will make sure it accomplishes your wishes.
Learn More

»
Probate:

Probate is the legal process of carrying out a Will or transferring title to heirs when there is no Will.
Legal guidance can expedite the probate process, reduce stress, prevent costly errors, and protect you from being sued.
Learn More

»
Trust Administration:

Trust administration is the legal process of carrying out a Trust.
It is simpler, faster, and less expensive than probate. Nonetheless, if you are a Successor Trustee who administers a Trust, you should retain an lawyer to assist you.
Learn More

»
© Copyright 2022 Christopher Brooks, Brooks Estate Law, PC
Disclaimer: The information provided on this website is for informational purposes only. It is not legal advice. Christopher Brooks and Brooks Estate Law, PC do not represent you based on your review of or visit to this website. Brooks Estate Law, PC consists of one attorney, Christopher Brooks.