Contact Me
---

Thank you for visiting my website.  I look forward to hearing from you and to assisting you with your estate planning needs.
I validate for parking in my building, the Bank of America Financial Center, at 121 SW Morrison Street in downtown Portland.  To park in the building, make sure you're in the right lane as you approach the building.  At the intersection of SW Alder Street and SW 2nd Avenue, follow the right lane as it breaks off and follows the contour of the building.  The parking garage is the first garage entrance, immediately on your right.
I am located in suite 1520, on the 15th floor.  On building directories, you may look for PDX Law Group, a bigger firm from whom I rent my space.
Christopher M. Brooks
Brooks Estate Law, PC
121 SW Morrison Street
Suite 1520
Portland, OR 97204
(503) 224-3534
CLICK ON THE MAP TO GET DIRECTIONS TO
:  
Brooks Estate Law, PC, 121 SW Morrison Street, Portland Oregon 97204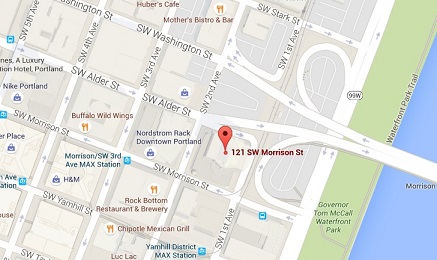 ---