Estate Law Practice Areas
---

When your family, finances, freedom or future are at stake, you need a dependable attorney.
Everyone is unique.   I create individualized plans for each client.  I focus on helping clients consider and express their wishes regarding their assets, health care, children's guardians, and charitable giving.  Then, I create documents to make these wishes legally enforceable and to implement contingency plans if circumstances change unexpectedly.
Customized estate plans may include: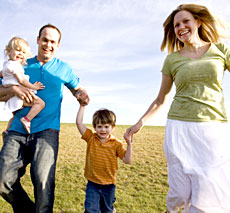 Living and Testamentary Trusts
Asset Protection Trusts
Special Needs Trusts
Other Revocable and Irrevocable Trust options
Estate plans also address stock options, retirement plans, and life insurance.
Every estate plan also contains planning for incapacity.  If you are unable to manage your financial affairs, a Durable Power of Attorney authorizes someone you trust to deal with your finances.  If you cannot make health care decisions for yourself, an Oregon Advance Directive authorizes a health care representative to speak for you.  The Advance Directive and supplemental health care documents provide extensive guidance regarding your health care wishes.
I also offer various charitable giving options for clients who are philanthropically inclined.  I enjoy helping clients help others, and there is no extra fee for planning relating to charitable giving.