Estate Law Practice Areas
---

When family, finances, freedom or future are at stake, you need an attorney you can count on.
We know every person has a unique life that includes family, interests and dreams.
Brooks Estate Law creates integrated and individualized plans for each of our estate planning clients. We focus on helping our clients consider and express their wishes regarding distribution of their assets, health care, children's guardians, and charitable giving.
Customized estate plans for each of our clients may include: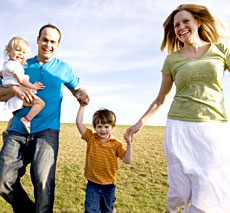 Lving and testamentary Trusts
Asset protection Trusts
Special needs Trusts
Other revocable and irrevocable Trust options
Our planning takes into consideration stock options, retirement plans, and life insurance.
To provide for the efficient management of financial and personal affairs in the event of disability, we ensure that each client has a financial power of attorney, health care power of attorney, and an Oregon Advance Directive expressing end of life wishes.
We also offer various charitable giving options for our philanthropic clients, most of which are available for no extra charge.